Christmas The Dog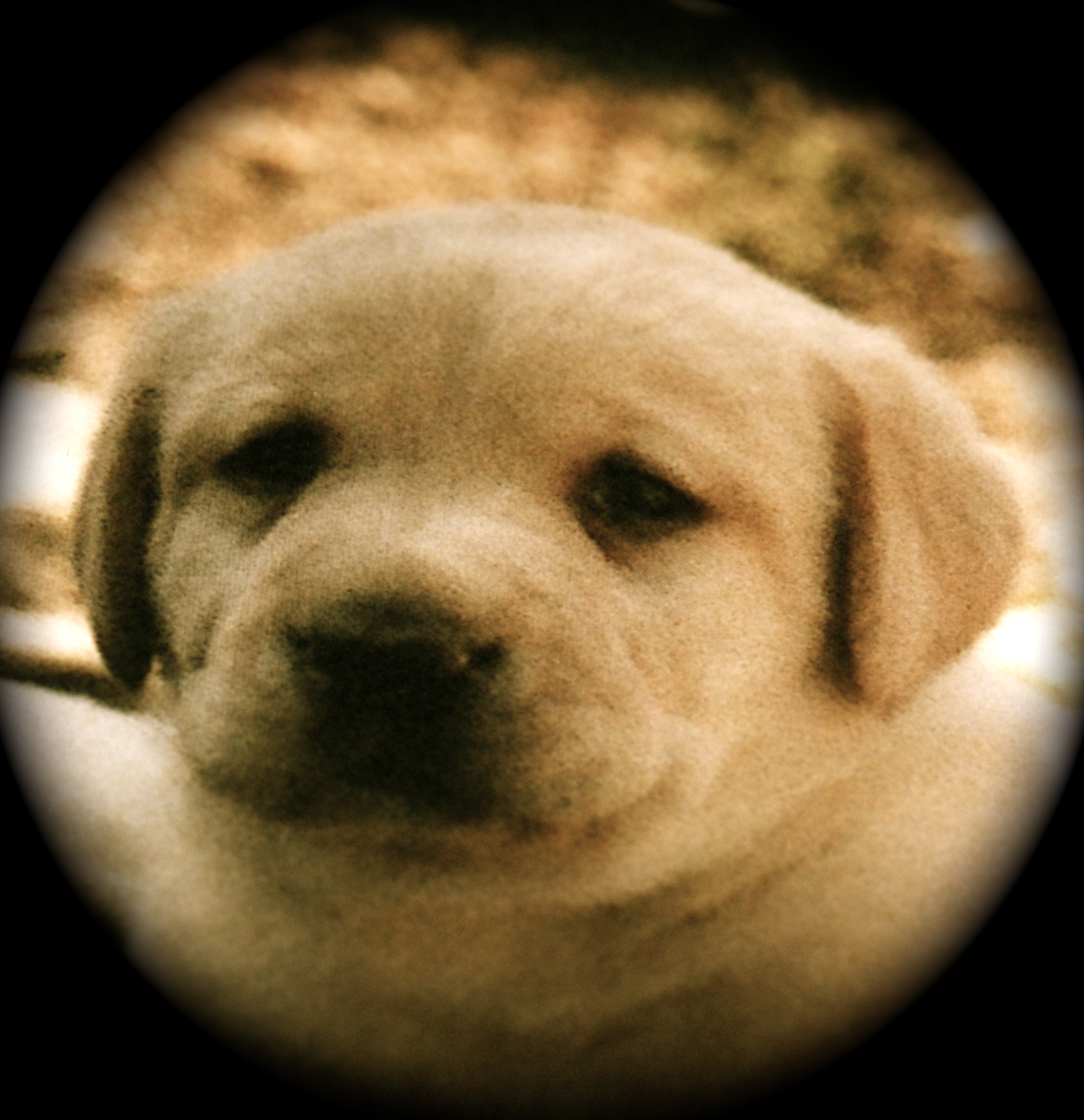 The puppy fell with a plop
Sliding in the snowy slop
A voice whispered, "I'm so sorry
To leave you here
But we can't afford to feed you dear."
The door slammed and the car drove away
Puppy whined and barked to say
"Don't leave me, I'm little and not very bold."
But the car was gone into the wind and cold
She shook herself and looked around
She'd never seen this part of town
She was only 12 weeks old and quivering
It was freezing and she was shivering
Cars rushed by and she was afraid
She backed from the road and slid down the grade
Puppy crawled under a cyclone fence
And through some briars that were pretty dense
She saw nearby some houses' lights
Decorated for Christmas with reds and whites
She waddled up to some back yard
And sat on a lawn thinking hard
How was she supposed to stay alive?
Cold and hungry she had to survive.
Meanwhile, in one of the houses…
Christmas was going to be very tough
Fredonia's mom lost her job and it was rough
Dad was working, but at minimum pay
Mom's unemployment helped, but didn't save the day
It looked like Santa wouldn't have much in his bag
Fredonia wanted some stuff, but she refused to nag
At 8-years old she understood things were tight
But, she dreamed a dog would be just right.
On Christmas Eve they came back from church
Their little tree sat on its perch
It's lighted strings of green and red
Looked so pretty as she headed for bed.
>>>>>>>>>>
Puppy crawled up the steps of the place
Still cold and lost and hoping for grace
She noticed a door was open a bit
She wiggled right through, quite a tight fit.
"Who left the door open?" yelled Fredonia's dad.
"We can't heat the outside, that makes me mad."
He closed it, locked up and turned out the light
Puppy hid 'neath the tree, just out of sight
Fredonia had put out milk and sweets
Just in case Santa needed some treats
Puppy ate the cookies on Santa's plate
And lapped up the milk. It tasted just great.
It was dark, but warm and she fell fast asleep
No barking or whining or making a peep
As the dawn came the family woke up
Fredonia checked for presents and discovered the pup.
She shouted "Wow! Thank you! You got what I dreamed."
She picked up puppy, hugged her and beamed
Mom looked at Dad. Dad looked a mom.
Like they'd just been hit by a rather large bomb.
Dad said "I guess Santa works in a mysterious way."
"You got that right", said Mom,"but it is Christmas day."
They smiled and wondered at this miraculous sight.
"I'll call her Christmas!" Yup, that felt just right.
Merry Christmas – 2011